Commercial building design in Nepal is developing, and businesses are becoming more aware of its significance. A commercial building is any structure where commerce is performed. This includes almost every store you enter, most office buildings, your doctors and dentist's offices, malls, petrol stations, and so on.
Simply said, commercial buildings serve commercial reasons, whether they are financial, retail, hospitality, or a variety of other services. Each business building design must be built with a specific function in mind. They must be of excellent quality, strong, visually pleasing, and flexible in use.
While we may want to assume the role of an interior designer when designing our own home, commercial designs are more sophisticated than that. Floor plans, elevations, interior design, refurbishment and remodeling, accessorizing, and build outs are all aspects of commercial building design.
Each of these aspects must be properly planned and implemented in order to develop commercial designs that prospective clients may like (simple, modern, or classic). Lets Learn more about Commercial building design in Nepal .
What are the requirements for developing a Commercial Building ?
Planning
Design
Pre-Construction
Procurement
Commercial building construction & post construction
Types of Commercial building design in Nepal
Industrial Structure Design in Nepal
For industrial building projects, architects and interior designers must emphasize the need of laying a solid foundation—figuratively and literally—of quality materials, manufacturing processes, and the proper positioning of machines and other equipment.
A well-planned layout that addresses the aforementioned criteria improves the efficiency of industrial processes. Contrary to popular assumption, industrial building designs can also be visually beautiful if architects and interior designers collaborate to reflect the brand's personality and bring the brand-owners' vision to fulfillment.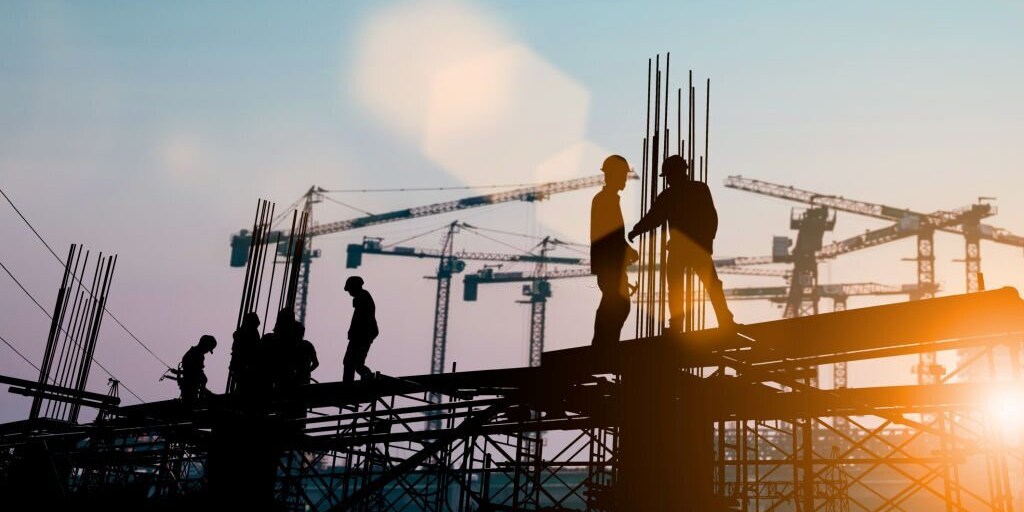 Such commercial designs can be simple or ambitious, and they can push the boundaries of design in general because they allow for a lot of experimentation. Timber, polycarbonate panels, and white metal sheets are utilized to produce modern, minimalistic commercial designs, although black-painted steel panels, when applied properly, can give the industrial complex a dramatic, innovative aspect.
Aside from being aesthetically pleasing, smart commercial designs for companies must also provide smooth processes, whether they are utilized for manufacturing or storage and warehousing. The design must center around lowering the risks of fire or other incidents by implementing scientific safety measures.
Office Building Design in Nepal
Even in Nepal, office buildings are no longer characterized by lengthy rows of stuffy cabins. With their individualized, worker office building designs, companies like Apple and Google have encouraged thousands of organizations around the world to believe that happy employees are productive employees. And, among other things, how comfortable their office space is influences how happy they are.
Instead of cramped, stifling environments, offices now typically have an open layout. This method not only makes the area appear larger, but it also facilitates communication across departments and stimulates employee interaction. And, whereas gorgeous light fixtures and plants were once the mainstay of office building visitors' lounges, they now brighten and liven up every workplace corner, including dull administrative rooms.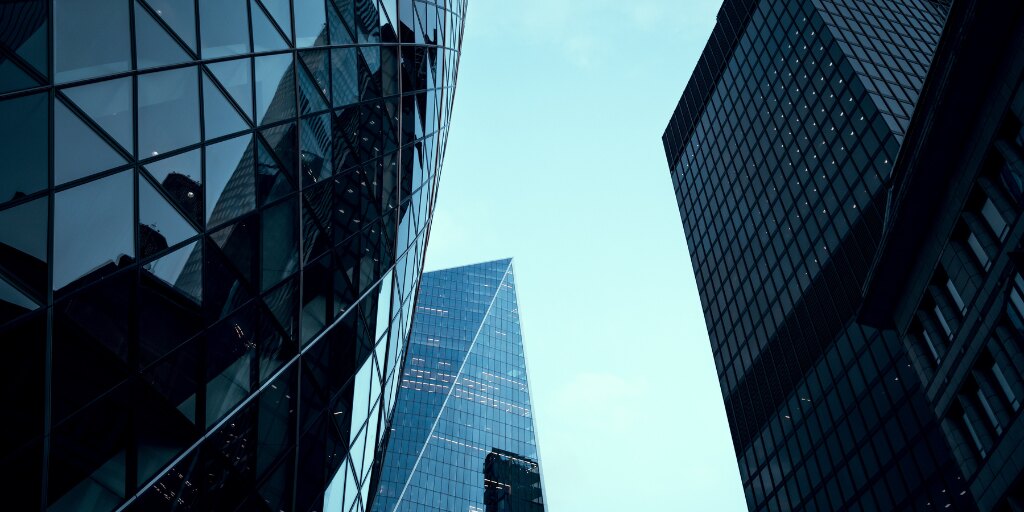 Such commercial designs can be simple or ambitious, and they can push the boundaries of design in general because they allow for a lot of experimentation. Timber, polycarbonate panels, and white metal sheets are utilized to produce modern, minimalistic commercial designs, although black-painted steel panels, when applied properly, can give the industrial complex a dramatic, innovative aspect.
Furthermore, the incorporation of nap pods and physical exercise centers within offices has elevated it to one of the primary areas of commercial design that has undergone a sea change.
Commercial Building Design in Nepal
The number of commercial developments within Kathmandu Valley and beyond appears to be increasing. Previously, customers were pleased with simple, austere designs; but, exposure to worldwide styles has caused them to anticipate more from the designs of shops, stores, and malls. The average Nepalese consumer now has more disposable income, therefore huge commercial complex designs are preferable for creating a nice shopping experience for its customers.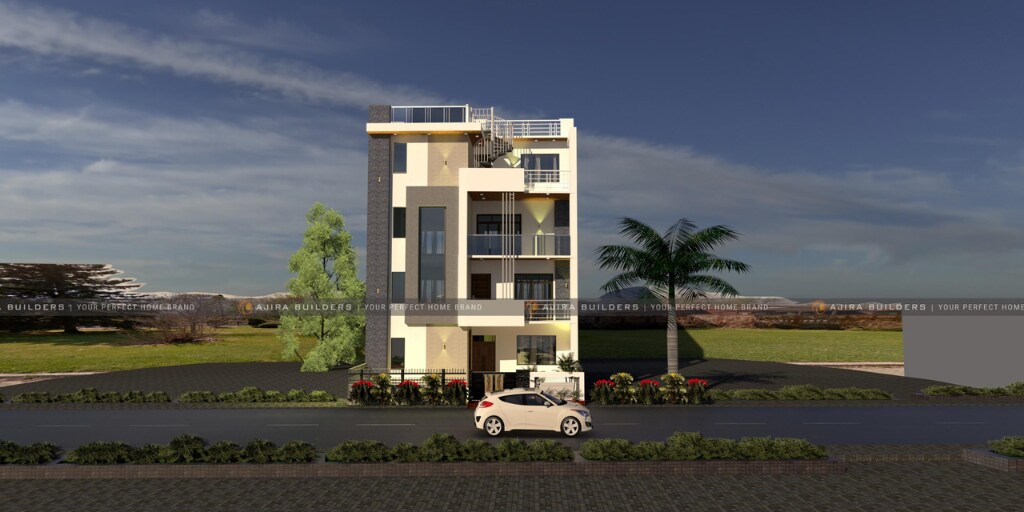 While we were content for a long time with similarly construct box stores with rows of shops and no place to breathe, the new retail centers in town have demonstrated that less is more. In the absence of open, calming spaces elsewhere in the valley, these business complexes are also serving as public gardens and parks for Kathmandu residents.
Designers focus on spatial and architectural design influenced by open spaces to successfully construct such places while simultaneously fitting stores, theaters, and gym designs within. Other critical aspects, such as restrooms, fire escapes, and service staircases, must not be compromised.
5 Ways to Improve energy Efficiency of Your Commercial Building
Making your building a well-tuned, lean, green machine requires energy efficiency. Utilize energy-efficient programming from the beginning of the planning process to make the most of the sun's and wind's ability to warm, light, and cool your structure at a reasonable cost.
It will demonstrate how a superior building envelope and general protection can enable you to choose more affordable, effective HVAC systems, lighting, and equipment. The ideal next step is, whenever possible, sustainable power. Here are five suggestions for improving the efficiency of your Commercial building design in Nepal.
Use energy-efficient structures
Utilize thermally efficient heating and cooling systems connected to energy-efficient building shells. Other shrewd energy-saving options, such as nuclear power storing and heat recovery options, might be available. Introduce high R-value divider and roof protection; use minimal glass on east and west openings; and use light-colored materials and divider covers.
Make the most of sustainable resources
To save operational costs and reduce the use of petroleum derivatives, promote the integration of renewable energy sources like solar, wind, or other optional energy into the HVAC framework. Limit the amount of electrical load that is produced by equipment, lighting, and other structures.
Save Non-Renewable Resources
The existing mix of energy resources is heavily skewed toward oil, coal, and natural gas. These resources not only release ozone-depleting compounds but also have finite supplies or cannot be replaced no matter how quickly they are used up.
Although estimates of the remaining amount of these resources fluctuate, it is clear that the current reliance on non-renewable energy sources is unsustainable and involves increasingly risky extraction techniques, uncertain supply, rising corporate sector prices, and public safety vulnerabilities. Buildings are important supporters of these issues, accounting for almost 40% of the total energy used today.
If possible, choose remodeling over construction.
If properly implemented, these techniques can take into account far more basic mechanical equipment to adequately warm and cool the structure, resulting in energy reserves during the building's lifespan as well as the lower initial cost of the more basic equipment.
The energy required to harvest, produce, and transport building materials to a construction site is another consideration when choosing a building site. The alternative is to rebuild or restore an existing structure where much of the foundation is already in place. When seen as a whole, it is typically a more energy-efficient interaction than totally developing a new building.
Create the appropriate insulation
Through the use of building insulation, efficient and comfortable structures have more notable control over the distribution and board of heat energy, light, air, and moisture. Unfortunately, not much has changed in our design and building procedures over the years, especially with regard to private development. The quickest and least expensive upgrade is to incorporate security into the walls and roofs.
Now, Essential Tips for Managing a New Commercial Build
Commercial construction projects can be complicated, whether you're working on an office building or a shopping center. From the moment you first sign on to work on the project to the final day of completion, there's always something new to think about and plan for. To successfully manage a Commercial building, keep these 8 essential tips in mind at all times.
Define the Scope
Before you start, it is important to define the scope of your project. This will help you stay on track and keep your budget in check. You will want to take into account everything that needs to be done, as well as what materials you will need to complete your project. Consider the following when defining the scope of your project:
-What are you building? -Who will use it?
-When do you need it completed?
-How big does it need to be?
-What other things does the space include (kitchen, bathrooms, etc.)?
Understand Your Budget
Don't underestimate the cost of your build. You may be tempted to go with the lowest bid, but you'll often find that corners will be cut or quality will suffer. It's always better to have a builder who can do it right the first time than one that has to come back later and fix mistakes. Know what you're willing to spend on labor and materials in advance, so you don't run into any surprises.
The size of your budget should also depend on what you need the building for. If it's just going to house machinery, then obviously costs will be lower than if you want it as an office space. The most important thing is to not let a lack of funds stop you from building; there are many grants and loans available out there designed specifically for entrepreneurs starting out their business in new spaces.
Choose the Right Contractor
When it comes to your new commercial build, choosing the right contractor is paramount. Here are essential tips to help you find the best contractor for your project:
– Ask friends, family and colleagues who they have used in the past and about their experience.
You'll get a better idea of how well the contractor communicates with them, how punctual they are and what type of workmanship they offer.
– Make sure that you're dealing with someone who is registered with one or more of the following organizations: National Association of Homebuilders (NAHB), Canadian Institute of Construction & Engineering (CICE)
– When looking at contractors, ask them if they can provide references from previous jobs similar to yours.
Have a Marketing Plan in Place
A marketing plan is vital to the success of any new commercial project. A successful marketing plan will create connections with customers and potential clients, which will lead to increased revenue. In order to help your business grow, you need to make sure that your marketing plan is in place. Here are essential tips for having a successful marketing plan:
1. Have an understanding of who you're trying to reach
2. Create an effective advertisement
3. Develop a strong brand image
4. Be able to answer questions about your product or service
5. Consider what makes your product or service unique and valuable (i.e., competitive advantage)
Manage the Project Schedule
One of the most important aspects of managing a new commercial build is staying on top of the project schedule. It can be easy to get behind during the first few months when you're working on design and site preparations. But as soon as construction starts, it's important to have one or more team members available to handle daily site updates and progress reports. This ensures that your company will stay in control of the project, and have access to information that could affect other projects down the line.
Must Read:
We've also completed a lot of projects. Please view our Projects of Commercial building design in Nepal.
Project of Commercial building design in Thimi
FAQ
Is basement compulsory for commercial building in Nepal?
Yes. Building bye laws of Nepal require you to build a basement in a commercial building.
How much land area can I cover for a commercial building design ?
Generally a maximum 60% of land area can be covered by commercial building if total land area is less than 8 aana. only 50% can be covered if total land area is more than 8 aana. However we suggest you confirm with your consultant Engineer since these laws can be different in different municipalities.
How many stories tall can my commercial building be in Nepal ?
Usually the height of commercial building is determined by the FAR rules of that area.
What is the set back for building a commercial building in Nepal?
Usually for small scale commercial building within 17meter height, a minimum 2meter set back at road side is required. For taller buildings, 3 meter set back at all sides is required. For even taller, 5meter set back at all sides is required.