Ghar ko Design in Nepal is the major topic on which most people search. A home is more than simply a haven to be safe. It's also a place to dream, find solace, and start a new chapter of your life. Because of this, when we build a home, we want it to be both a lifetime investment and a secure haven for us. 
Apparently, "home" is where the heart is. However, the majority of us have a strong attachment to our homes. But what if we aren't happy with the way our home look? Naturally, it will therefore be a little more than a basic piece of shelter. In addition, our house serves as our operational hub. As a result, it should have a purpose in addition to being attractive.
You have a lot of design options, which is excellent news in this case. You can build the lovely home of your choosing as long as you have the necessary financial resources.
What are some of the most well-liked Ghar ko Design in Nepal ? Let's explore!
Ghar ko Design in Nepal
Is there a list of "Best House Design in Nepal"? Obviously No, The most comfortable and at-home feeling house plan is the one that is ideal for you. A select few home designs do, however, become well-liked and typical.
Maybe these designs have been passed down through years of customs or they have lately been modified to fit luxuries. In addition to these factors, some people may just have a different personal style based on their background.
There are many different Ghar ko Design in Kathmandu because of all of these features. However, among the variety of designs, you will probably see these kinds a little more frequently. There are organizations that offer professional architectural designers and interior designers if you are unsure of what home design to choose or need home design.
Some of the Best Home Design in Nepal are shown below:
Types of Ghar ko Design in Nepal
Bungalow design
Why not choose the Bungalows if you have sufficient funds? Sure, you'll need a lot of space, but this is about creating a home for your dreams and hopes. The good news is that the availability of Bungalow style home designs is rising with time. These homes offer a modern appearance, plenty of space, and the most up-to-date features.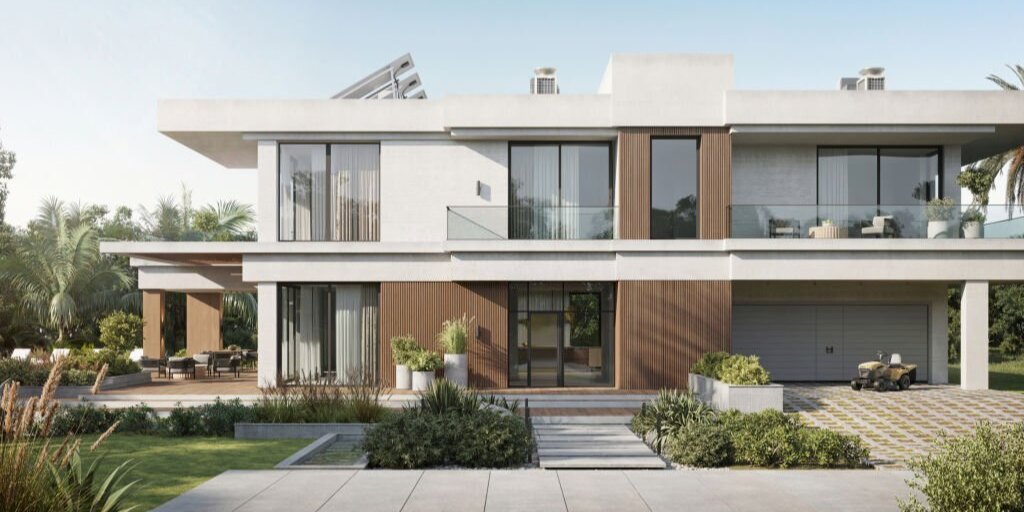 If individuals could afford it, they would undoubtedly prefer Bungalow Design homes. These home designs can be seen in unexpect residential locations such as Jwagal near Shankhamul, near the Lazimpat neighborhood of Kathmandu or Budhanilakantha or near the Imadol area. If you choose this home design, you should consider hiring landscape designers. To Hire : Remember us.
We should point out that you will need to pay at least a few tens of lakhs to afford these home designs. There is a backup plan if you cannot afford them but still feel an itch in your heart that won't go away.
Modern Design
Without going over your limited budget for home development or purchase, modern house designs are likely the closest you can get to a bungalow. Modern houses are really just little bungalows. The basic idea is essentially the same, save from the condensed space and absence of gardens.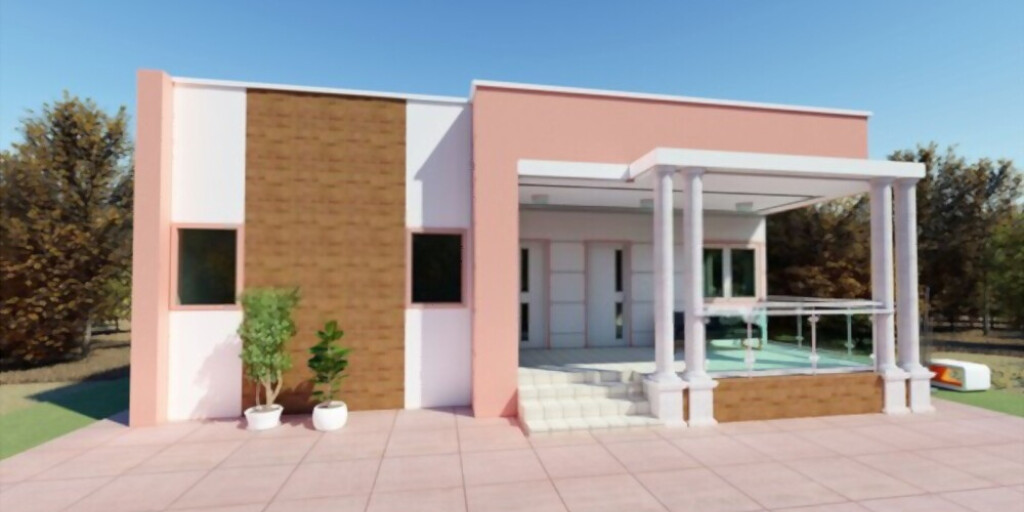 Create a clean and angular design concept for the home and make it very functional with technology. All of these home plans stress balancing fashion, utility, and technology. In nearly every city in Nepal, you can readily locate these kinds of housing designs in new urban settlements. Modern Design houses are found as Best House Design in Nepal. 
Must Read : Build a quality home
Typical Design
All around Nepal, Typical homes are still incredibly popular. Typical houses are also Best Ghar ko Design in Nepal. Many People are interest in Typical Design Houses. A traditional Nepali home is built with stone walls, a thatch, zinc, or tin roof, and the stone walls are painted with manure and clay. Like the log huts, traditional Nepali homes are support by wooden pillars. The residential home for people with traditional beliefs in Nepal is called Tradition Home.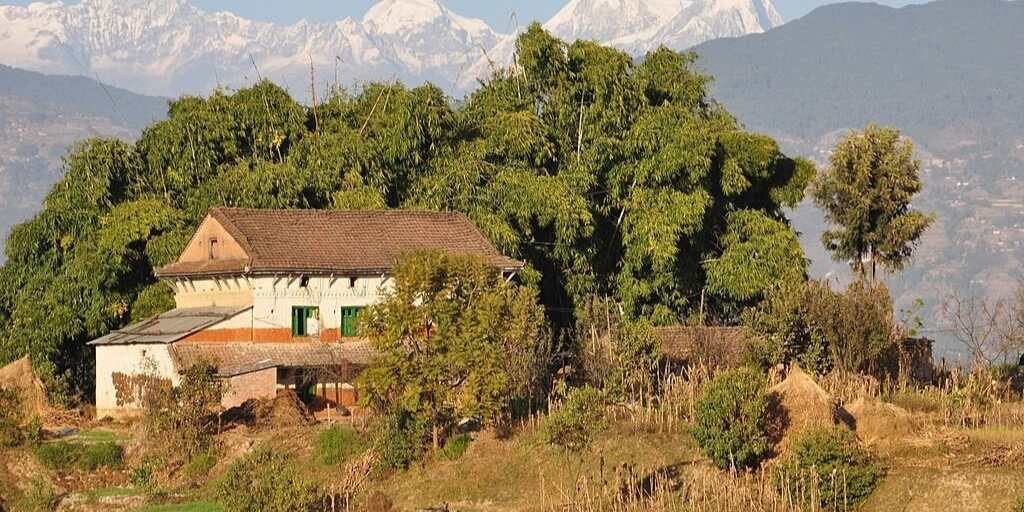 Traditional homes can be found, as most of you have probably thought, in Nepal's more rural regions where modern construction materials are quite very expensive. In practically all classic residences, a shed can also be found. In order to be able to preserve all agricultural crops as well as those that are seasonal, the house is specially create. Traditional homes frequently feature and are distinguish by a wooden balcony and courtyards.
Most traditional homes are construct of stone and wood (in the form of a cabin), which are strong and incredibly warm in the winter but extremely risky to survive earthquakes. As is well known, many traditional homes were destroy by the 2015 earthquake.  Therefore, Traditional homes are not always the safest option. 
Modern designs with concrete pillars and modern architecture are currently highly popular among Nepalese people, and we can observe that traditional homes are disappearing day by day. However, residents in urban areas sometimes prefer to build homes with traditional/classic touch and using the modern construction technologies to combat earthquake safety while getting a traditional beauty.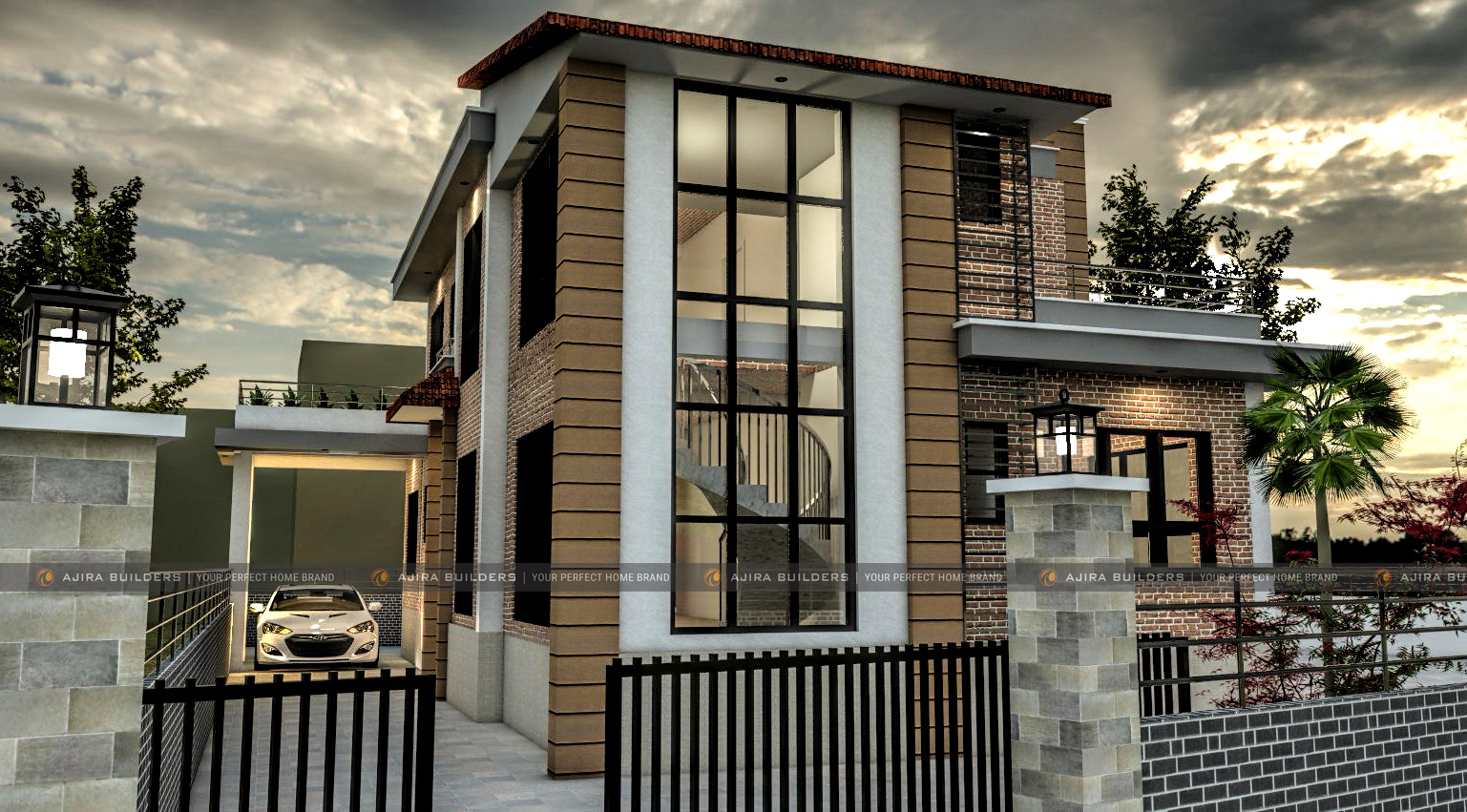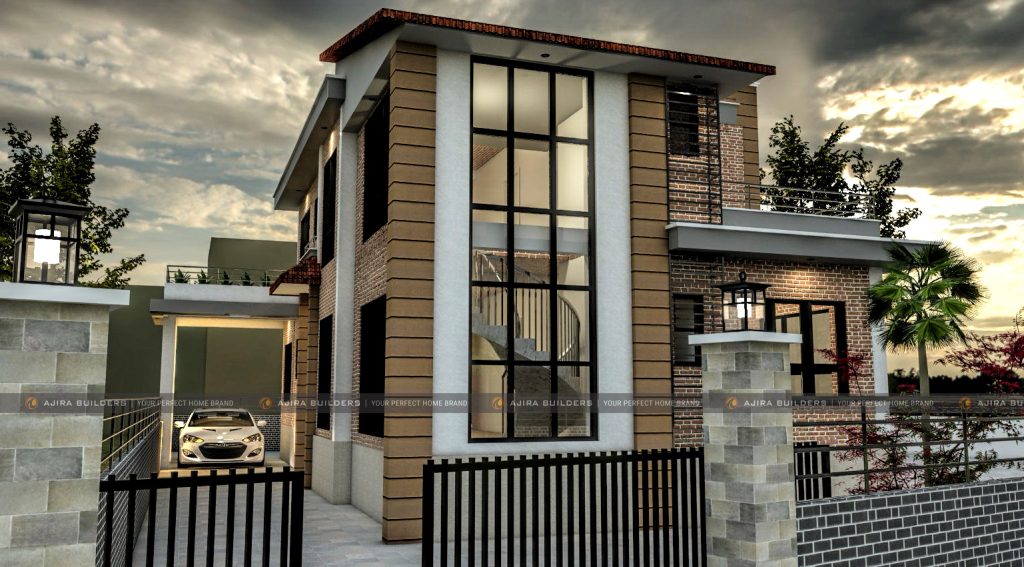 Colony
A colony is a sizable area made up of numerous identically construct homes, including numerous apartments . Although Nepal has accepted this design since a decade ago, these designs have historically been most popular in western nations. An engineering structure resembling that of a colony is typical.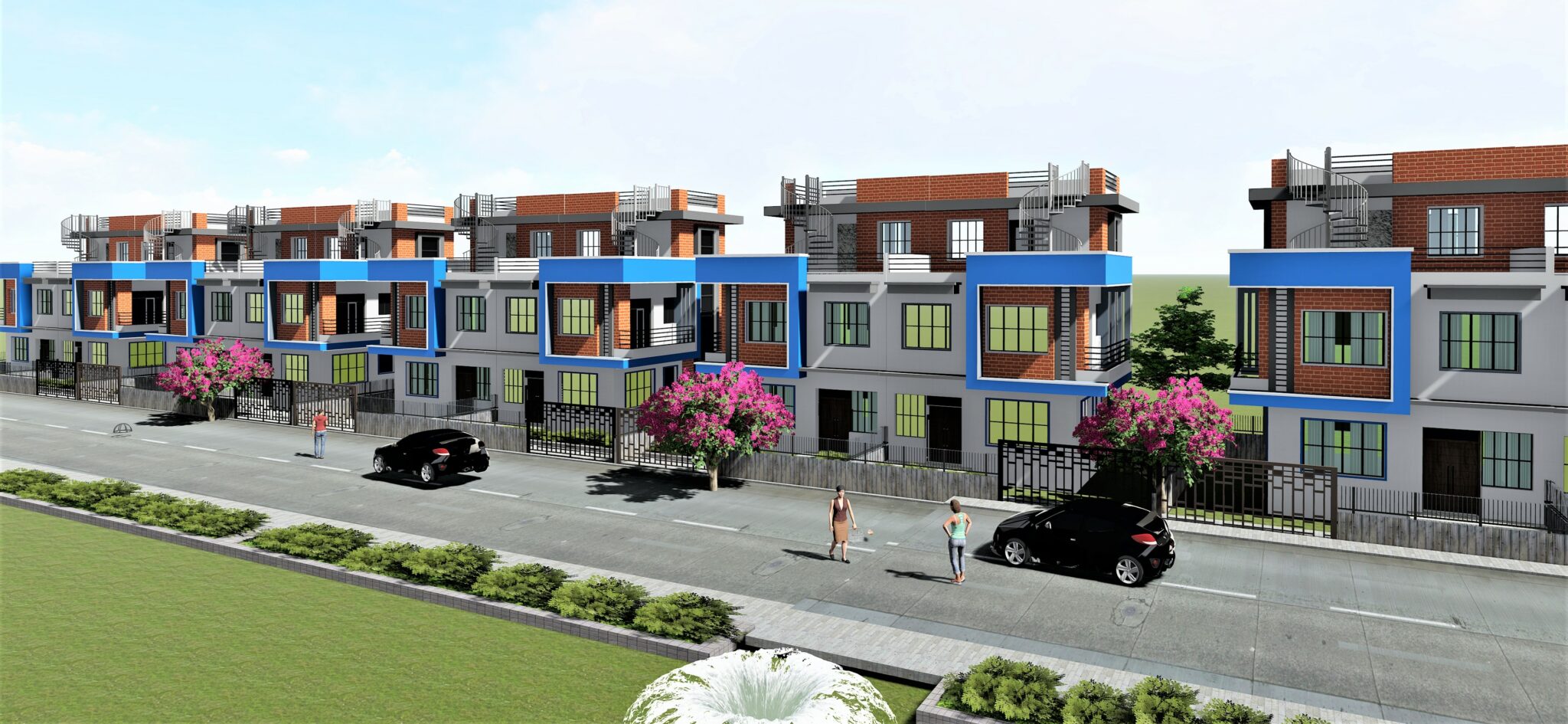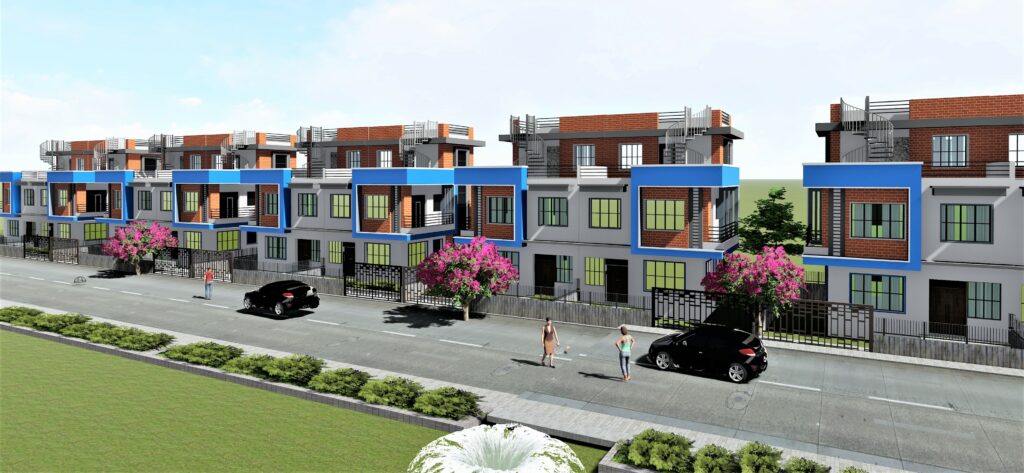 The primary objective of colony homes is to give the impression of a lovely and good area that gives off a more modern vibe. A colony is support by swimming pools, eating establishments, and grocery stores within the society itself, which is a brilliant strategy, particularly during the pandemic. Additionally, the colony offers its own private security services for colony residents.
A house in a colony has a personal, tiny area for the family to utilize.
Single-Family House
A single-family home, as the name suggests, is unconnect to any other homes and sits by itself within a gated courtyard. This style of architecture, which demands a typical budget and is completely safe during earthquakes, has recently become very popular in Nepal. One of the most well-known types of Best Home Design in Nepal is the single-family house.
When a person desires additional security, these types of home designs are common in rural settings. To increase family safety, many traditional homes are gradually being replace by single-family homes made of concrete.
Since there are no tenants, a single-family home is more private and family-oriented.
Joint-Family House 
Joint-family homes tend to have more business architecture. The majority of towns use this layout to guarantee that there is enough room for rent as well. Without tenants, building a home would not be profitable, particularly in urban areas. These designs have become essential because rent is the primary source of revenue for the majority of city homeowners.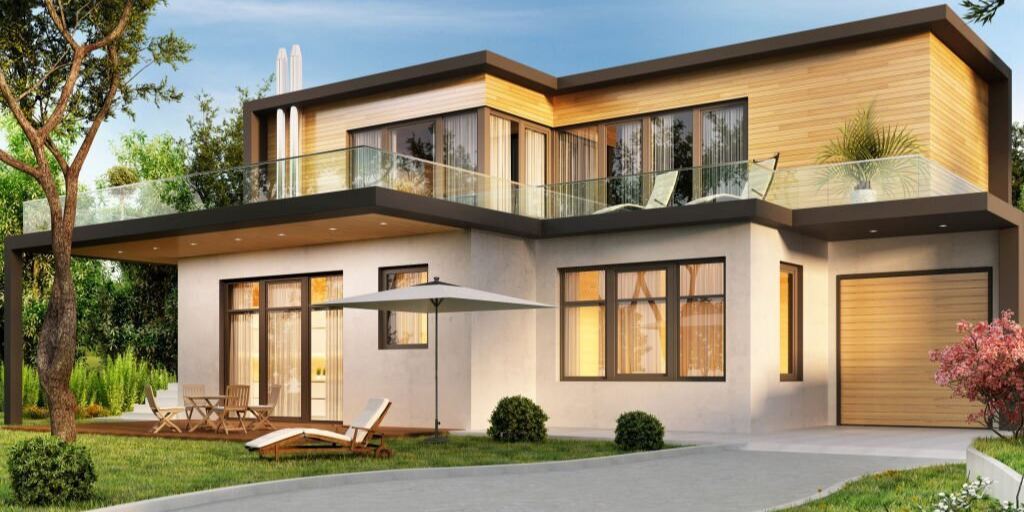 Multi-Family Houses can also refer to a house built jointly for several family members, such as two brothers, on the same plot of land.
Newari House Design
Newari houses are traditional houses found primarily in the Kathmandu Valley, which is home to the Newar community. Newari houses are known for their unique and intricate woodcarvings and brickwork. Here are some common features of Newari house design: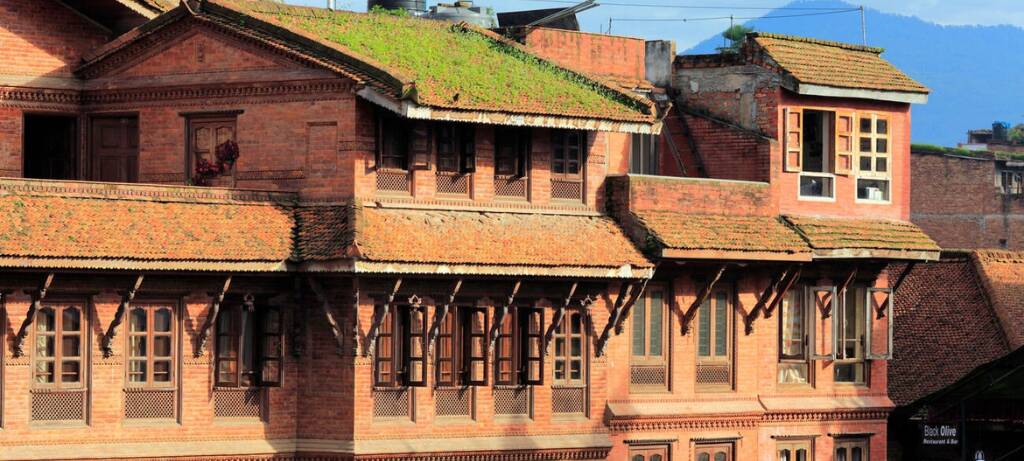 1. Three to four stories: Newari houses are typically three to four stories tall, with the upper floors often used as living spaces and the ground floor used for commercial purposes.
2. Pagoda-style roof: Newari houses have a distinctive pagoda-style roof, which is typically made of brick and tile. The roof is often decorated with intricate wood carvings and designs.
3. Courtyard: Newari houses often have a central courtyard, which provides natural light and ventilation to the interior spaces.
4. Woodcarvings: Newari houses are known for their intricate woodcarvings, which adorn the windows, doors, and eaves of the house. The carvings often depict religious or cultural symbols.
5. Brickwork: Newari houses also feature unique brickwork patterns, with different shapes and sizes of bricks used to create intricate designs.
6. Jhya: Newari houses often have a "jhya," which is a small wooden balcony that protrudes from the upper floors of the house. The jhya is often use for relaxing or socializing.
These are some common features of Newari house design, which make them a unique and important part of Nepal's architectural heritage.
Now, How to Choose the Best House Design in Nepal?
When choosing a house design, the first thing that you'll have to do is look at the number of people who will be living in the house. If there are more than four people living in the house, then you should choose a large enough design that includes multiple bedrooms and bathrooms to make sure each person has his or her own space. Even if you don't need so many rooms right now, it's better to plan ahead since homes tend to grow over time as your family expands and as your needs change over time.
Consider the climate:
Nepal has a diverse climate, ranging from tropical in the south, to arid and mountainous regions up north. For this reason, choosing a design is as much about the climate as it is about your personal preferences. If you live in a warm region with high humidity and rainfall, you will most likely want to go with an open-plan design so that air can flow through the house easily, keeping it cool at all times.
Think about your lifestyle
Choosing the Best Home Design in Nepal can be overwhelming, especially if you live with your family or have a busy lifestyle. While there are many different things to take into consideration when looking at designs, here are a few questions that might be helpful when trying to decide which one is right for you:
*What size of home do I want?
*Do I want an open floor plan or separate spaces for different activities?
*How much privacy do I need from the neighbors?
Keep your budget in mind
It is important to have a realistic budget when planning your new home. This will help you know how much you can afford and what kind of house you can buy. There are many materials that go into building a home, so it is important to keep an eye on the cost of all the construction work. The most expensive part of building a house usually involves the exterior design and making sure everything is up to code.
Find a design that suits the land you haven order to find the Best Home Design in Nepal that suits your land, you need to take a few things into consideration. These include: your budget, the size of your land, the number of people living there, and what kind of climate you live in. For example, if you're looking for a two-story house on a smaller lot, then it's most likely going to be cheaper than a three story home on a big lot.
Get expert advice
Choosing the right design for your home is a major decision that requires careful consideration. There are many factors to take into account, such as the location of your property, the size of your family, and what you want out of your house. Our team Ajira can help you navigate all this and find the best design for you and your family. We will walk through each step with you, from initial consultation all the way through construction and completion.
At Last
The home styles discuss here are just a few examples of what you will discover in Nepal, and they may not be the best fit for you. Your ideal home design will be determine by your own preferences, geography, culture, money, and a variety of other considerations. You could also be one of those creative people who enjoys unique designs and finds great comfort in them. Ultimately, the ones we've listed here Best Ghar ko Design in Nepal .
If you need help choosing the ideal house design for you or need interior designing and home decorating services for your dream home, be sure to contact us. We hoped this was useful to you. Please share your ideas and criticisms with us in the comments section below. Thank you once again for reading all the way through.
For More :

Contact us
FAQ
How much does it cost for developing a home map in Nepal ?
It depends upon what kind of service you want. You might get a cheaper rate as below as 25,000 per naksa and it can get as high as 3 lakh for a good design. Some freelancers charge even higher.
How can I get naksa approval in Nepal ?
naksa approval process starts at municipality. You can ask your designer to assist you in naksa approval.
What is the cost of constructing a house in Nepal on 2023?
The construction cost will depend on the size of the house, materials used, and labor costs. A basic home of around 500-600 square feet with a single floor and simple construction could cost around NPR 1,500,000 to NPR 2,500,000. However, a larger home with more complex features and finishes could cost much more.
What are the most popular types of homes in Nepal?
Traditional Nepali Home because these homes are typically made of wood and mud, with intricate woodcarvings and designs. The roof is usually made of thatch or slate tiles. The most common types of traditional homes in Nepal are Newari houses, which are found primarily in the Kathmandu Valley.
Does it cost less expensive to build or buy a house?
Whether it is cheaper to build or buy a house in Nepal in 2023 will depend on various factors such as location, size, type of construction, and the current real estate market conditions.
Is it a good time to build a house in 2023?
It's difficult to predict with certainty whether 2023 will be a good time to build a house in Nepal as it will depend on various factors such as the real estate market, economy, and availability of construction materials and labor.